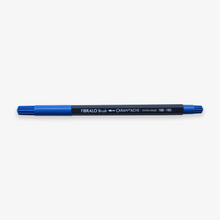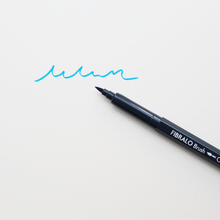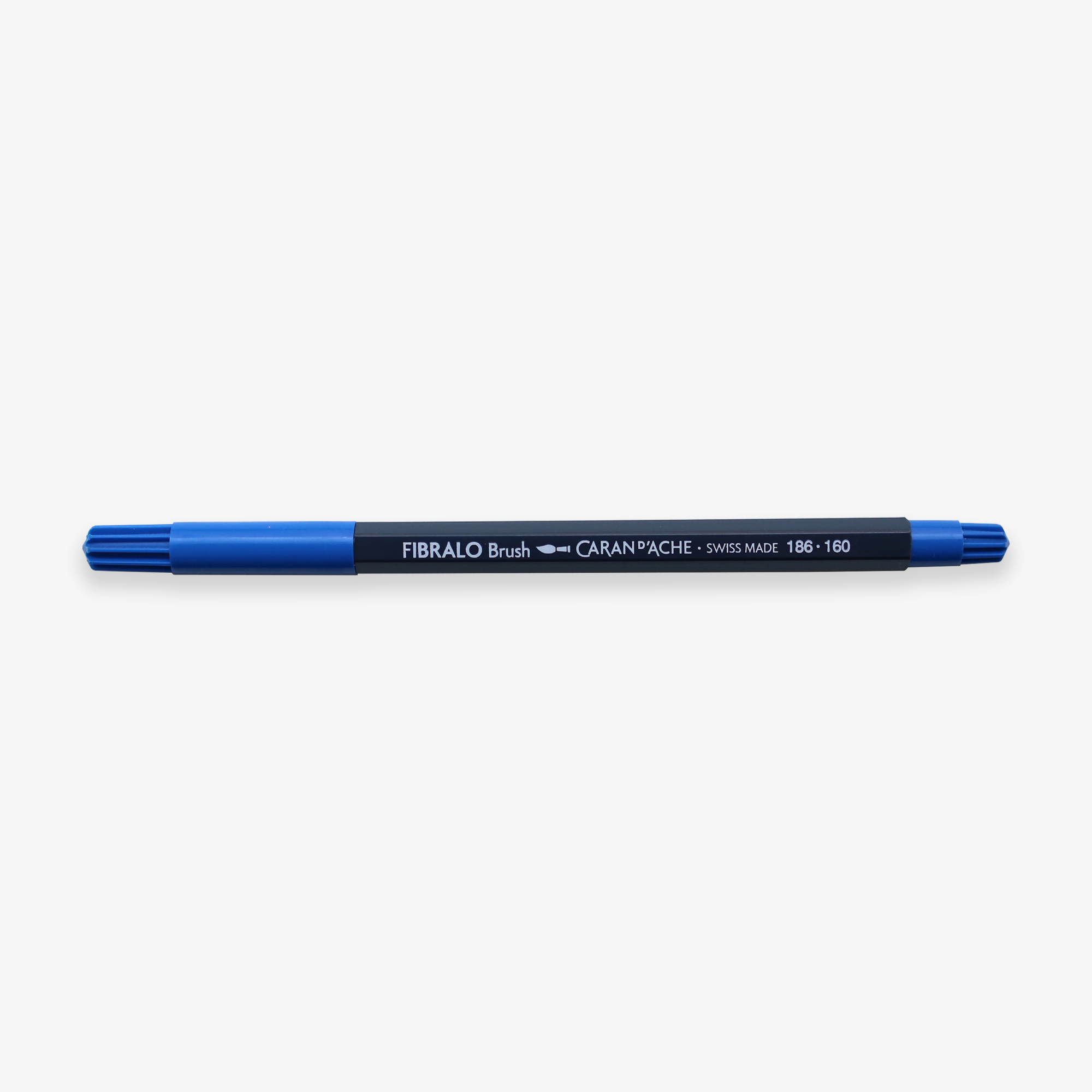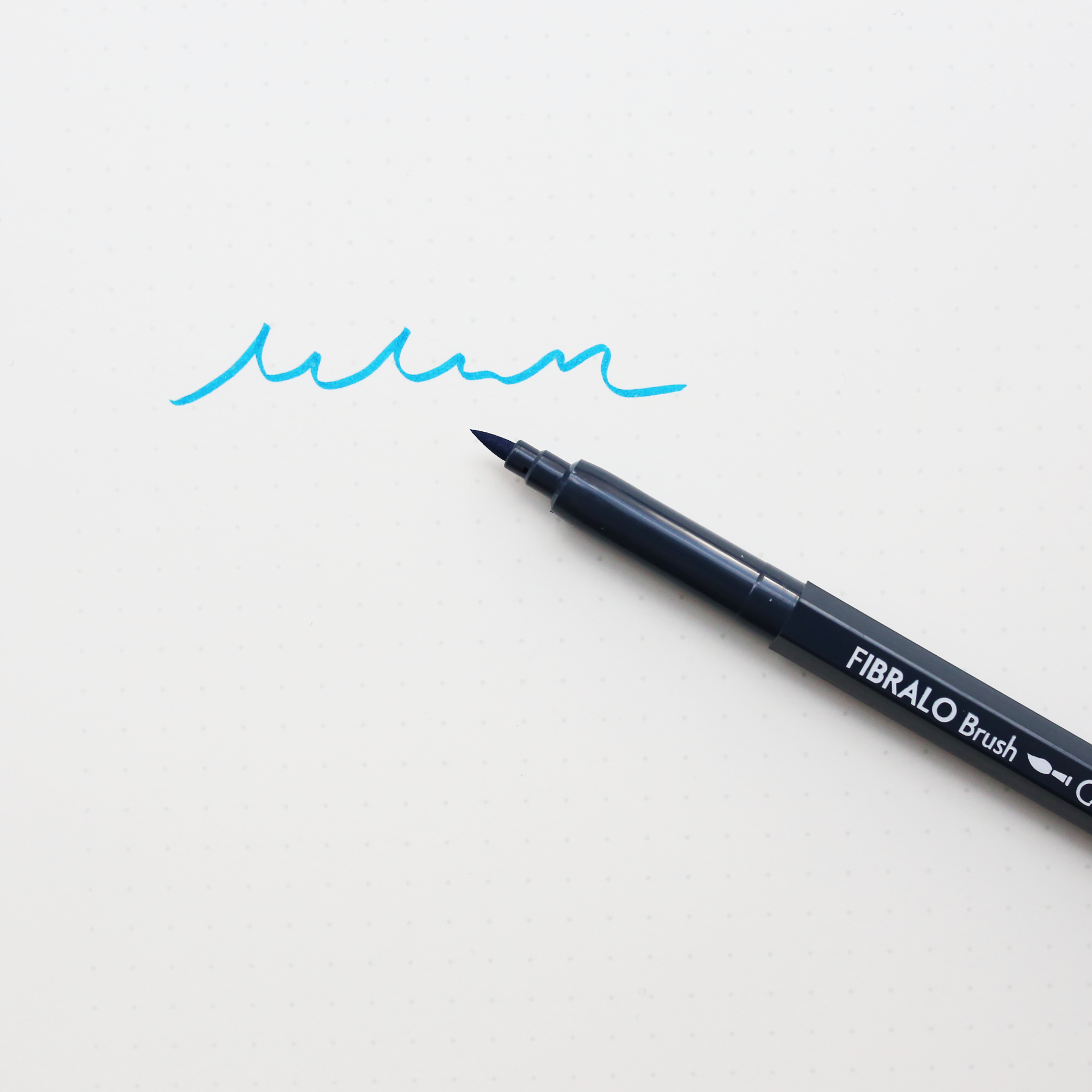 FIBRALO BRUSH MARKER PEN // COBALT BLUE
Regular price $0.00 $3.00
Available in
Ideal fibre-tipped pen with a brush tip for sketching, drawing and colouring in. 
High-quality water-soluble fibre-tipped pens

Superior quality water-based ink does not bleed through paper and can be washed out of most modern fabrics

Designed and made in Switzerland
Available in black, cobalt blue, grey, scarlet and sephia. 

The Fibralo marker pens comes in two versions - a classic and a brush marker pen (this one). The Fibralo Marker Pens are available in black, flesh, light grey, metallic gold, metallic silver, ochre, olive, prussian blue, russet, scarlet and sky blue.