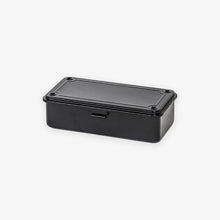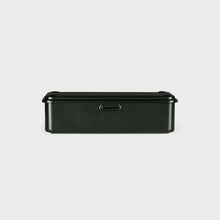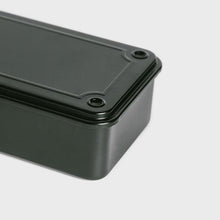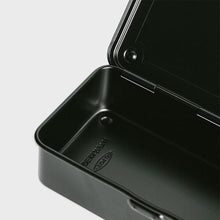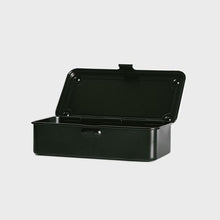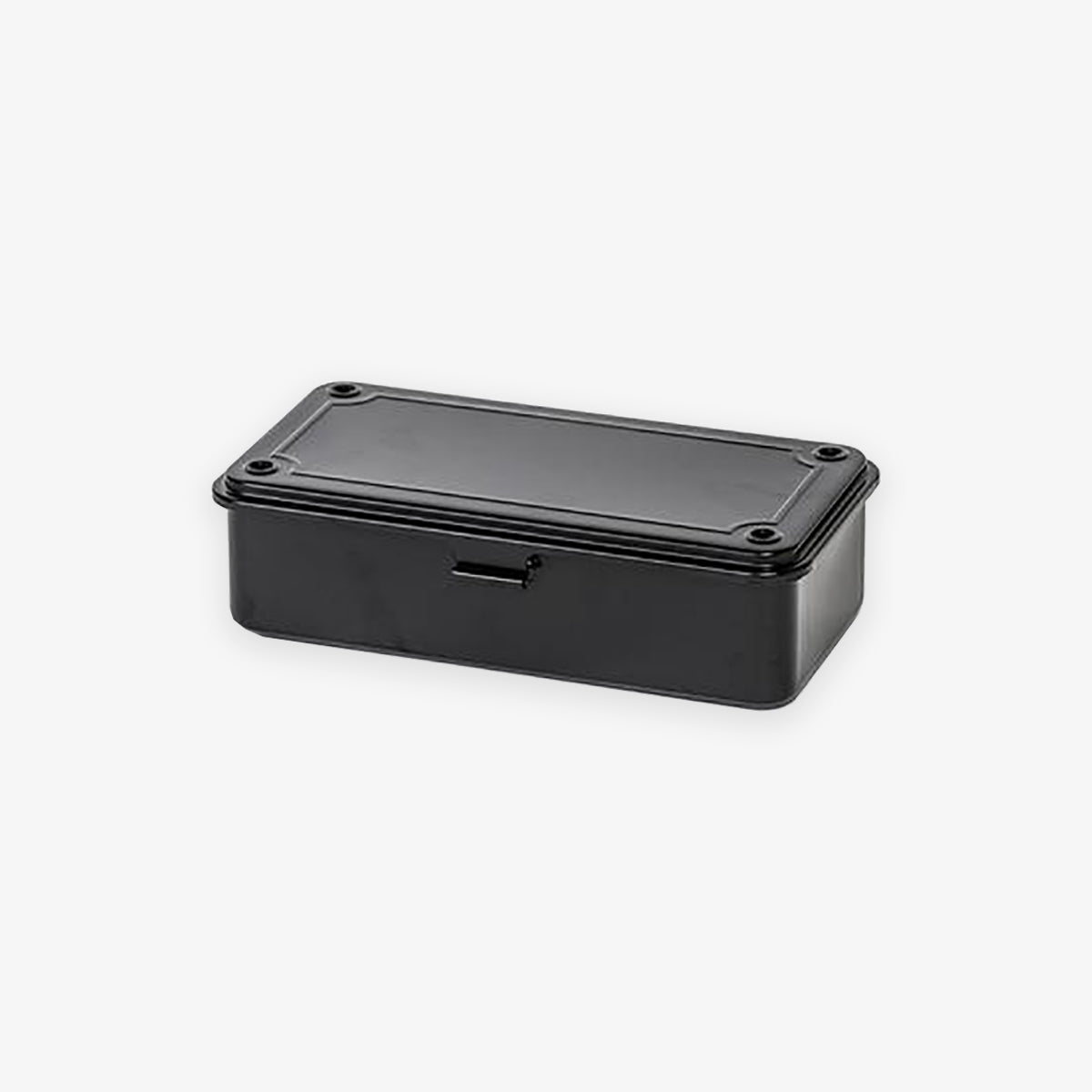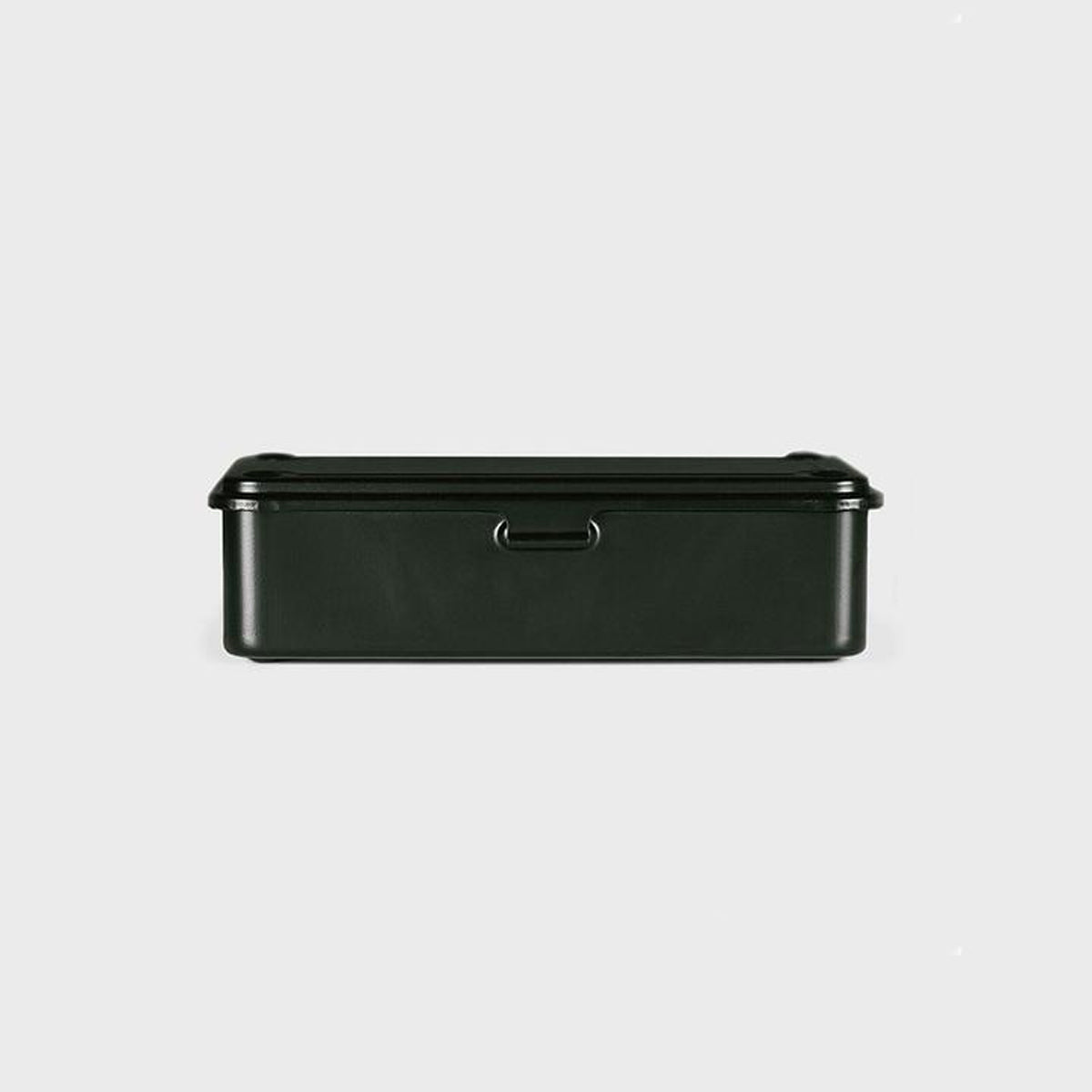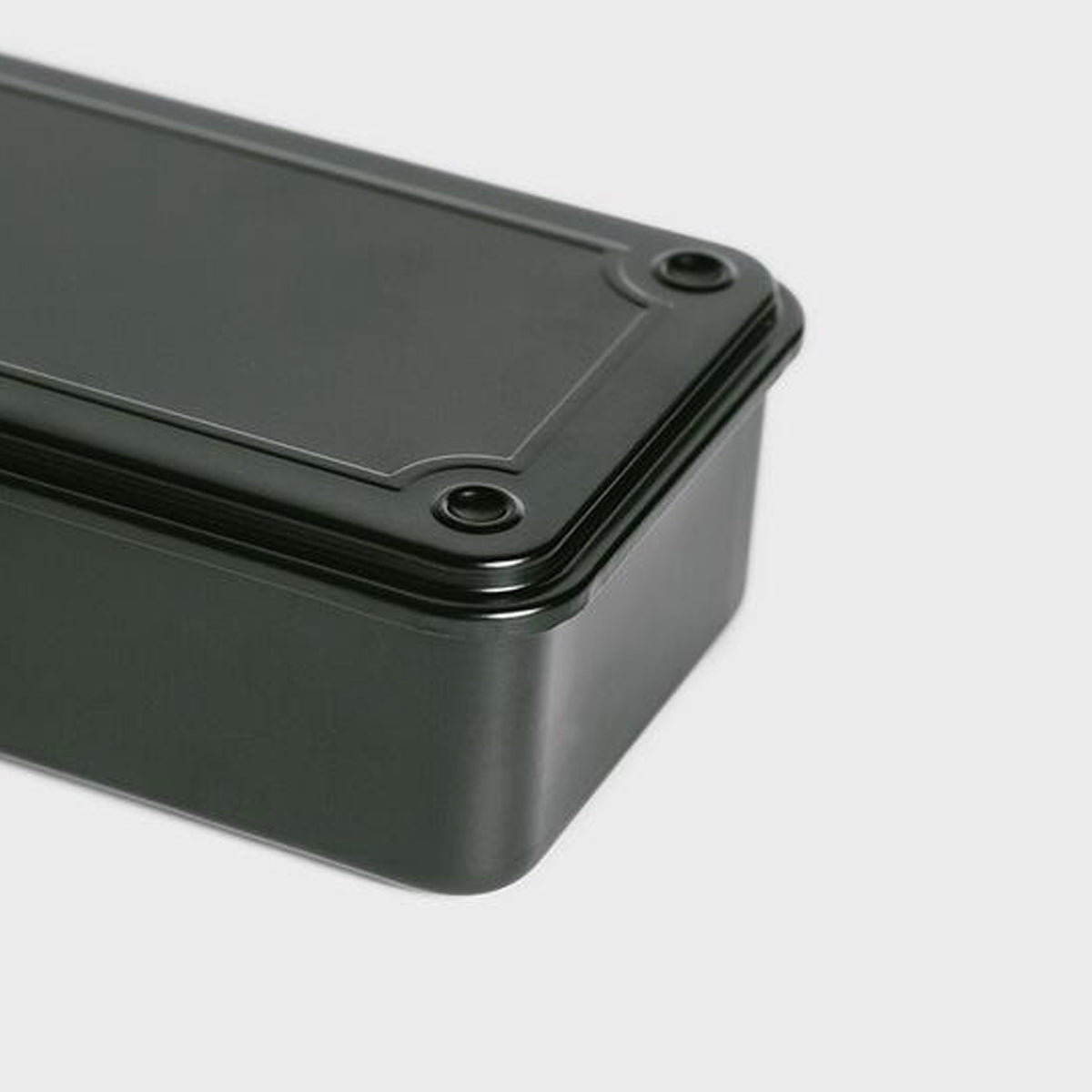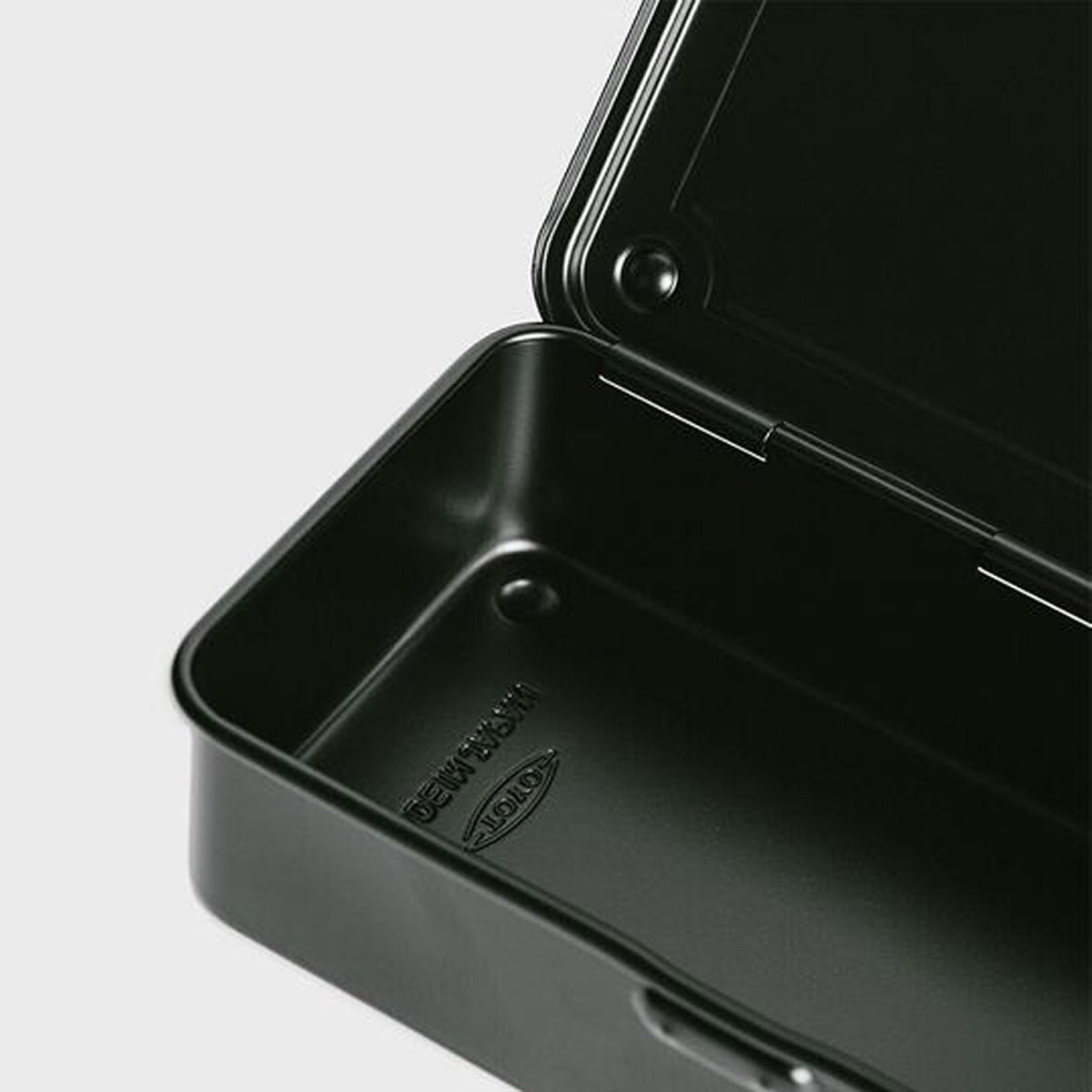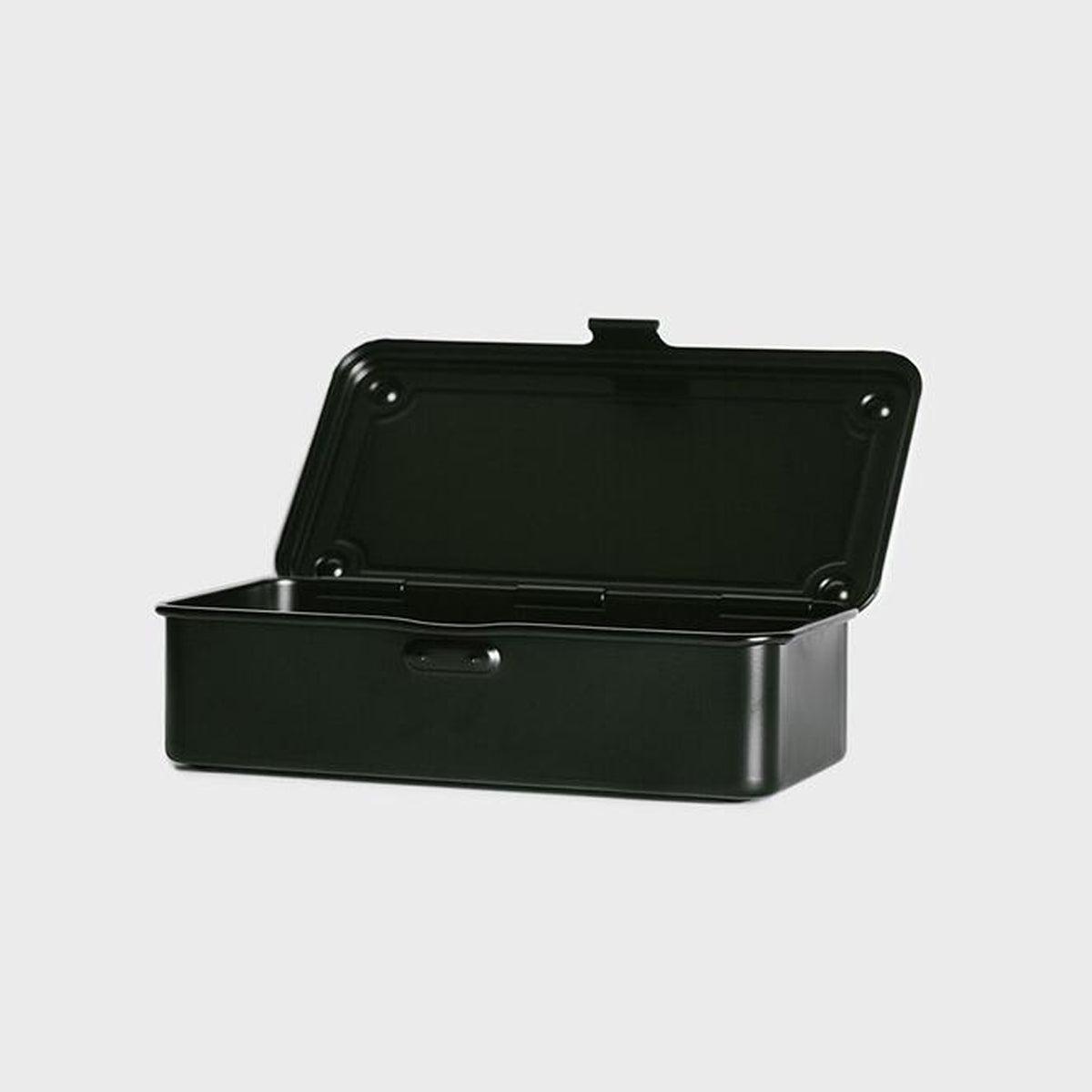 T-190 STEEL TOOL BOX // BLACK
Steel Tool Box by Toyo. The T-190 model has a simple one-touch closure and is the ideal size to store smaller tools or other items around the house. 
Size: 19.5 x 9.5 x 5 cm.
Material: Steel
Available in blue, cream, coral, silver, black, milky white, khaki, red, copper, yellow and indigo. 
Also spelled as: metal kasse, metal boks, metal box, opbevaringskasse, opbevaringsboks, metal box, toolbox, stålæske